COVID-19 Information
We are open as usual but with a few adjustments to our service due to COVID-19.
Clients will only be allowed into the Warehouse to choose furniture if they bring a completed referral form with them. Some referrers are currently working from home, and not seeing clients face-to-face - the referral form may have been emailed to you rather than receiving a hard-copy. To minimise the time you are in the warehouse, a copy should be sent to Turntable prior to your visit, so we can print it off before you arrive. An appointment is not required, but as the number of clients in the warehouse at any one time is limited to two, there may be a wait at busy times.
To avoid possible onward transmission of COVID, you will be required to wear a face-covering unless exempt from doing so. Please use the available hand-sanitiser on entry, and avoid touching items that you don't intend to have. Choosing items for your home can be a daunting prospect, but please try to be as quick as possible, and limit the number of people with you to a minimum.
We are extremely busy with offers of items. Warehouse space is even more limited than usual due to quarantining of incoming items for 48 hours. As a result, we are having to place a priority on items with a fast turnover, and turn down a good number of offers. There is currently a 10-14 day lag between booking and taking in items. Please bear with us in this to ensure we don't have to implement a temporary bar on incoming items in line with a number of other establishments.
For many a home with no furniture is stark reality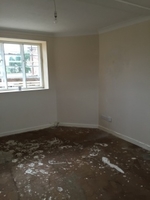 Turntable Furniture aims to improve the lives of those on very low income by providing them with the essentials to set up a home, re-using donated household items, that are in good, clean condition, that would doubtless have gone to landfill.

Kindly note: Turntable Furniture is NOT a shop and thus is unable to supply items to those merely looking for a bargain. In order to get items from us, you cannot simply turn up at the door but need to: a) be in receipt of a means-tested benefit, b) live within our area of coverage, and c) be referred to us by an approved referrer. Please see the "Need Furniture" tab for full details.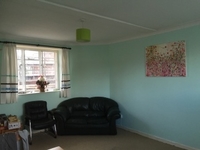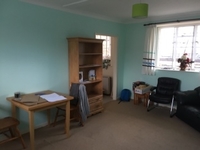 Please help us to make houses into homes by donating household items that you no longer require.

Turntable Furniture - Helping local people furnish their homes
* Images show an actual example of a dwelling in Exeter, courtesy of the client.
All items shown have been supplied by Turntable.