Turntable Reopening
We are pleased to announce that we will be reopening from Monday 29th June
for collections and deliveries, but with some changes to our service due to COVID-19.
People will be allowed into the Warehouse to view furniture but only with a referral form.
Our phone lines are now open again. Please call us if you require further information.
For many a home with no furniture is stark reality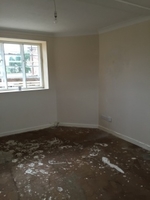 Turntable Furniture aims to improve the lives of those on very low income by providing them with the essentials to set up a home, re-using donated household items, that are in good, clean condition, that would doubtless have gone to landfill.

Kindly note: Turntable Furniture is NOT a shop and thus is unable to supply items to those merely looking for a bargain. In order to get items from us, you cannot simply turn up at the door but need to: a) be in receipt of a means-tested benefit, b) live within our area of coverage, and c) be referred to us by an approved referrer. Please see the "Need Furniture" tab for full details.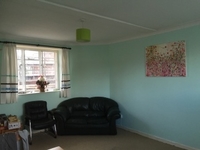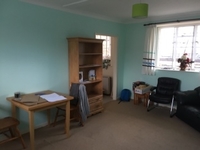 Please help us to make houses into homes by donating household items that you no longer require.

Turntable Furniture - Helping local people furnish their homes
* Images show an actual example of a dwelling in Exeter, courtesy of the client.
All items shown have been supplied by Turntable.